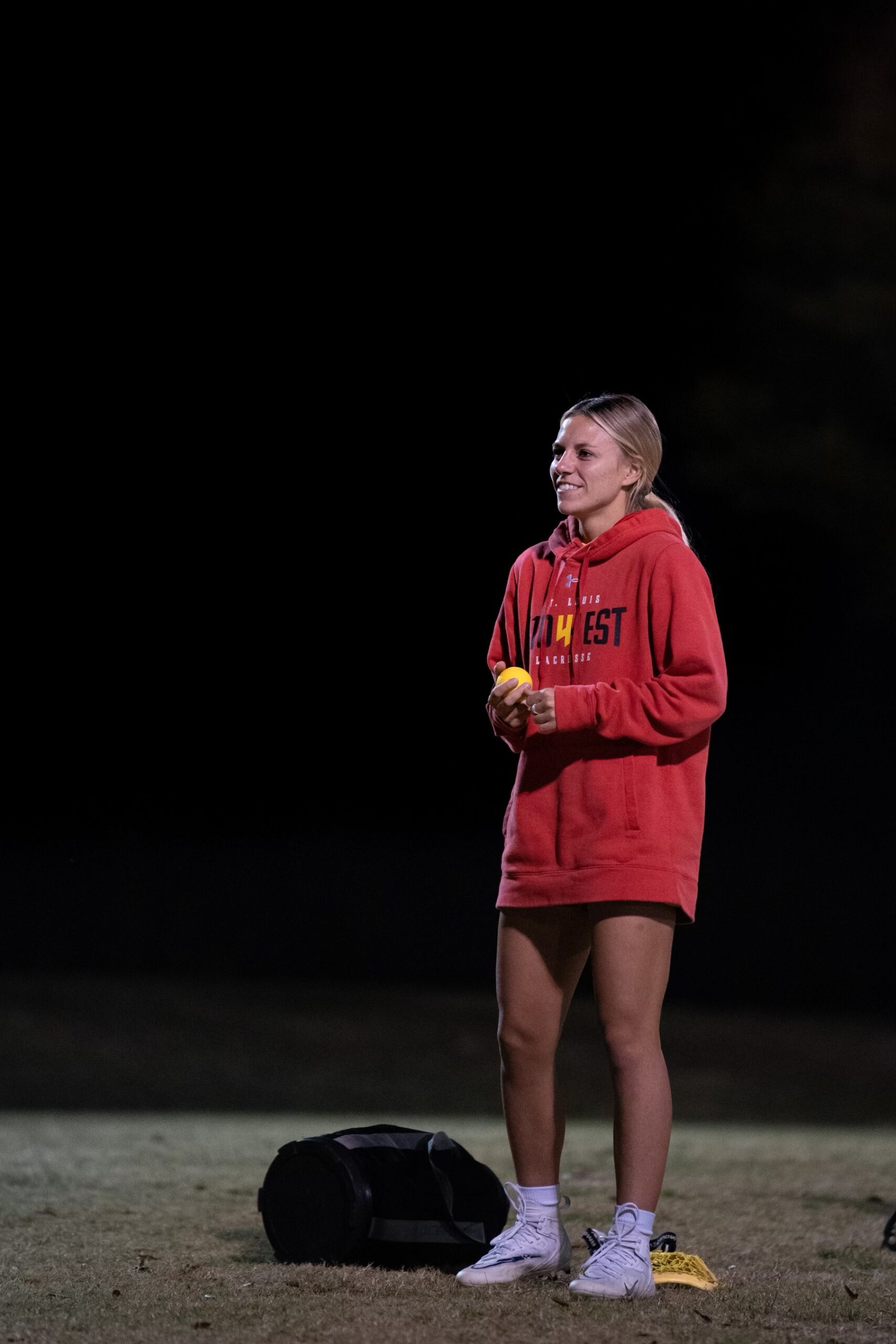 Went to McKendree University for 3 ½ years

Playing at Maryville University for the next 1 ½  years

Studying Marketing and Accounting 

3x starter at Mckendree University 

Earned IWLCA Second-Team all Midwest-Region honor – Spring, 2022

Earned First-Team All-GLVC honor, Spring 2022

McKendree women's lacrosse record holder for most goals scored in a game, Spring 2022

Played for 410 West Elite Black Team, 2019

2nd year coaching for 410 West Lacrosse
Sydney is from Eureka, Missouri and attended Eureka High School and was on the Varsity team since her freshman year. While she was on the lacrosse team she was on the cheer team at Eureka as well. After graduating, she continued her academic and athletic career at McKendree University. At McKendree University she was a 3 year starter with attacker with GLVC attacker of the week, First-Team ALL-GLVC, IWLCA Second-Team all Midwest-Region honors. 
Sydney is now an assistant coach for the Black Elite Team at 410 West Lacrosse and has been head coach for 12u and for 10u teams. She is now continuing her education and athletic career at Maryville University for the next 1 ½.