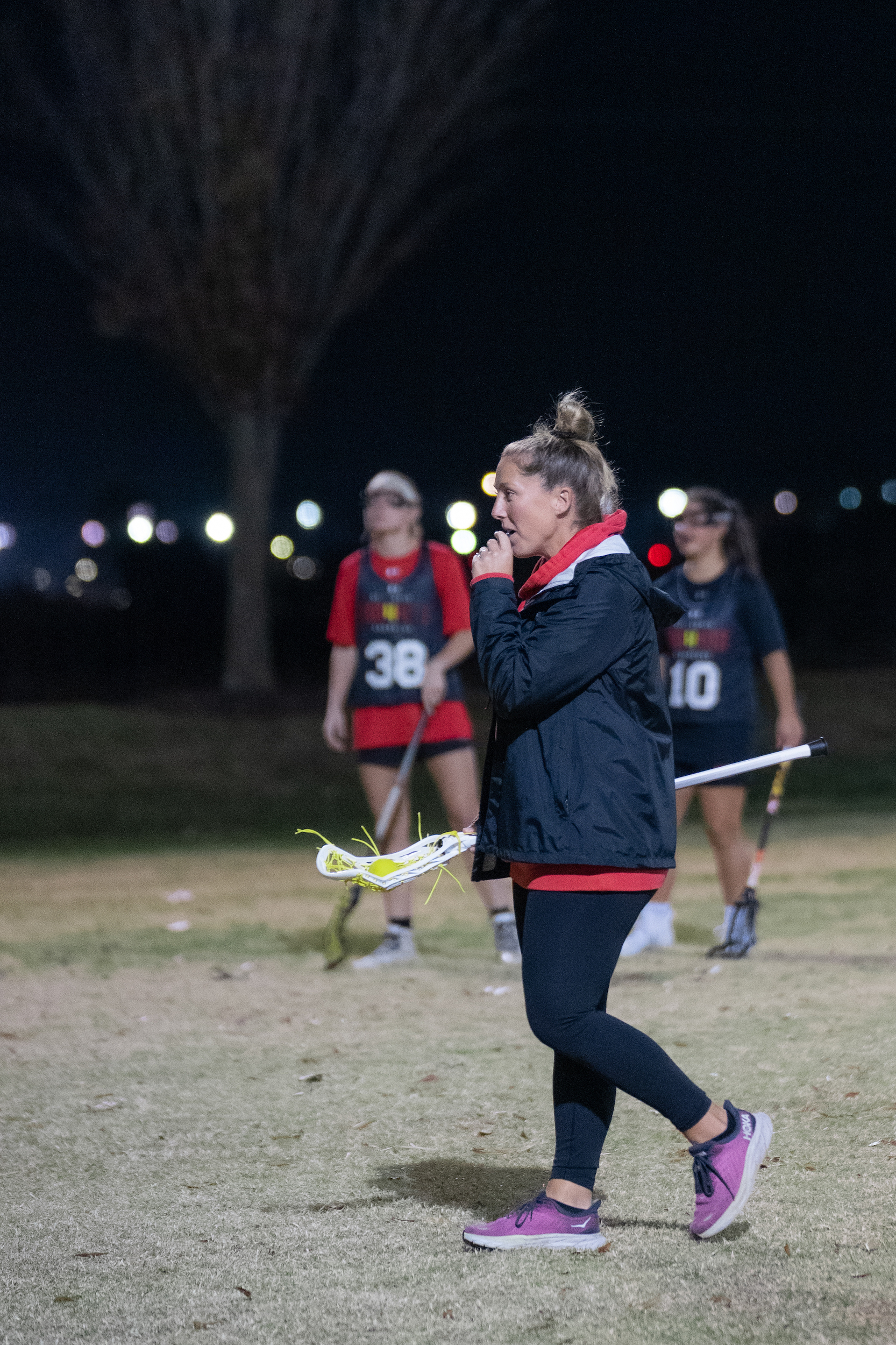 Master's Degree School Psychology
Bachelor's Degree in Psychology
Head Coach at Maryville University (2022-Present)
2023 GLVC Coach of the Year
USA Lacrosse, St. Louis Women's Commitment Award (2021)
Head Coach at McKendree University (2014-2022)
Head Coach at Siena College (2013-2014)
Assistant Coach at Colgate University (2010-2013)
Assistant Coach at Rochester Institute of Technology (2007-2010)
Starter at Syracuse University (2003-2007)
Melissa grew up in Cortland, NY attending Cortland High School and playing varsity lacrosse, basketball, and gymnastics. She was a competitive gymnast for 12 years in addition to playing lacrosse. After graduating, she continued her lacrosse career at Syracuse University as a defender. Melissa then went on to pursue her Masters's degree in School Psychology while being an assistant coach at RIT.
After graduating with her Master's degree, she jumped into coaching full-time at Colgate University from 2010 until 2013, and then she took her first Division I head coaching position at Siena College in 2013. Melissa moved to the Midwest in 2014 and was the head coach at McKendree University for 8 years. She compiled a 75-54 overall record, was 2017 Regular and Tournament GLIAC Champions, 2017 Coach of the year, and mentored and coached 1 All-American, 2 All-Region players, 3 GLIAC Player of the year, 40 All-Conference Players, and 46 academic all-conference players. She is now the head coach at Maryville University where she resides in Wildwood, Missouri with her husband and 3 kids.