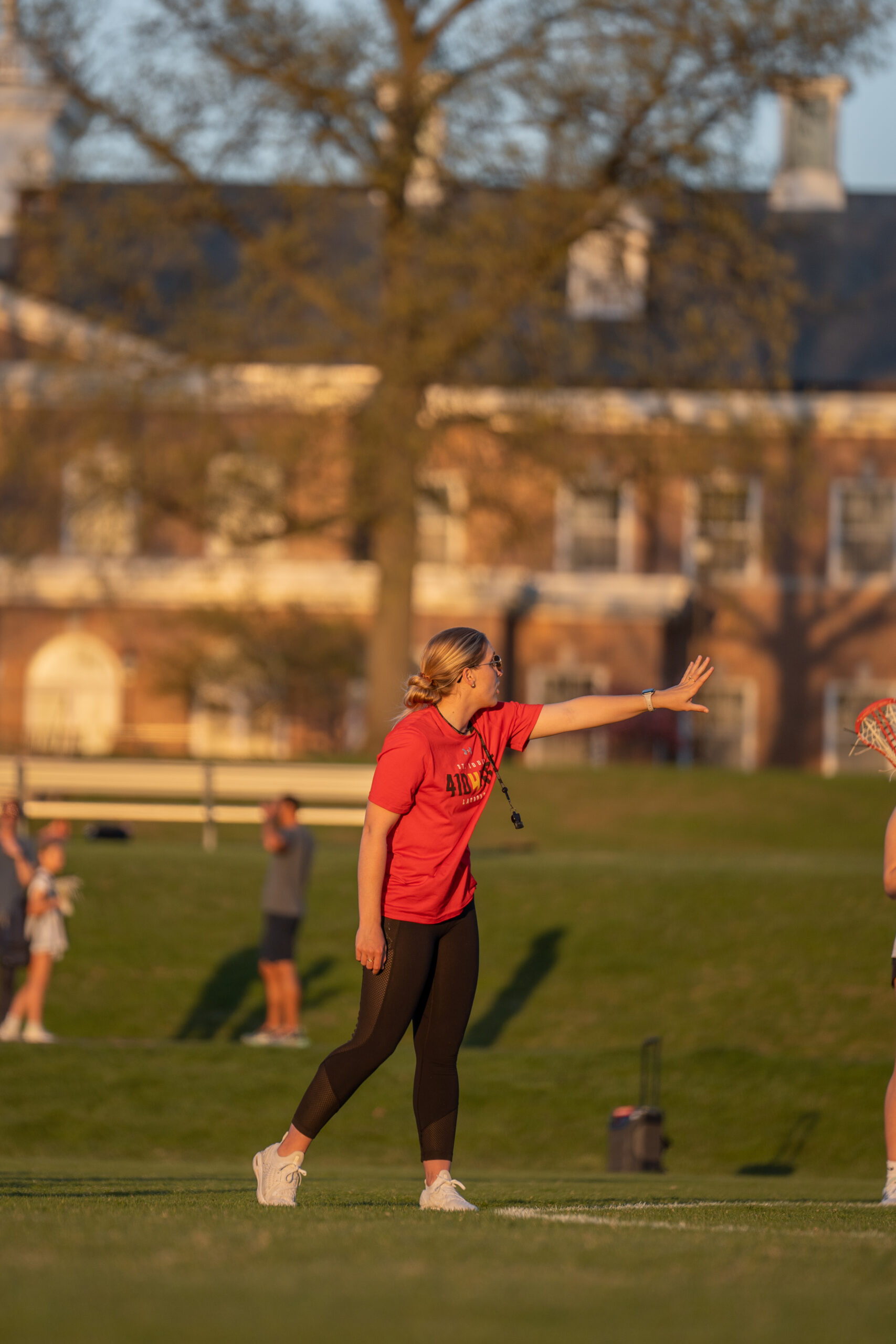 Director of Marketing & Assistant Administrator/Program Coordinator
Bachelor's Degree in Marketing
Master's of Business Administration
Assistant Coach at Maryville University
McKendree University Graduate Assistant Coach (2019-2021)
3x starter at Grand Valley State University
3x Regular Season GLIAC Champion
4x GLIAC Academic Honoree
2019 GLIAC Midfielder of the Year, Senior All-Star – South Team, & GLIAC Commissioner's Award Recipient
Made first ever appearance in NCAA Tournament for GVSU in 2016
Long time skier and ski instructor!
Carly grew up in Naperville, IL attending Naperville North High School and playing varsity lacrosse for 4 years. She also ski raced for 11 years in addition to playing lacrosse. After graduating, she continued her lacrosse career at Grand Valley State University as a midfielder. As a midfielder, Carly started for three seasons and earned GLIAC Midfielder of the Year, First Team All-GLIAC, First Team All-Region in her senior season. She holds records in most games played, single season draw controls, and remains in the top 10 for many other categories such as cumulative goals scores, points, ground balls, and caused turnovers.
After graduating GVSU, she coached at McKendree University while receiving her MBA for two years. She has since been a full-time director for True Lacrosse-Illinois coaching all ages and is currently the Maryville University Women's Lacrosse Assistant Coach as well as 410 West Lacrosse Elite Coach.